Win Rate
Assets
Frequence
Price
Rating
70%
Currency pairs
100 signals per day
$99/month
80%
Currency pairs
Stocks
Indices
2 - 5
$97
One time fee
72,5%
currency pairs
stocks
incides
6-12
$97/month
70-80%
Stocks
Commodities
Currency pairs
2-4
$97/month
78%
Currency pairs
Indices
Commodities
5
sent once a day
$97/month
$197 for 3 months
70%
Currency pairs
1-3
$99/month
80%
Currency pairs
2-4
$194/month
Live feed
Under Investigation
Currency pairs
Indicies
Stocks
15
$99/month
What to look for when comparing binary options signals

There are many different factors to consider when you are choosing a signal provider. Some factors are more important than others but you should consider all of them before you sign up for a service. Remember that you can be a member of more than one service. If two services offer mostly different signals and both offer a high success rate then you will be able to earn more money by subscribing to both of them then you would be able to by only subscribing to one of them.
Lets take a look at some of the factors that you should consider before choosing the best binary options signal provider.
Success rate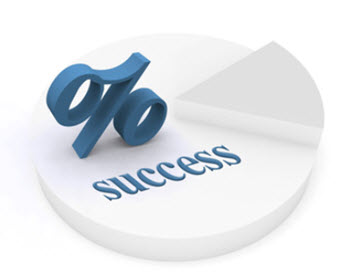 The success rate, sometimes also referred to as win rate, is the percentage of recommended trades that matures in the money. You should always look for a success rate that is as high as possible. The higher success rate a signal provider have the more likely it is that you will be able to make money even if they have a bad month.  Most providers will display their success rate prominently featured on their website. Other choose to only list it on their FAQ or results page.
You should never subscribe to a signal that does not disclose its success rate. You should also be very wary of any signal that claims a success rate that is too high to be true. The best signal providers tend to have a success rate of around 80%. Providers that claim a long term success rate that is higher than that are usually scams. It is common that scam providers claim a success rate of close to a 100%. This is unheard of among serious reliable services.
Reliability
A good signal provider needs to be able to offer a stable reliable stream of signals. The signals they send out must maintain a sustained quality that you can rely on. It can be hard to know if a provider is well established and reliable by simple reading their website or comments on different forums. They can say what they want on their website and forums are open to anyone to say whatever they want. The provider can post information about themselves posing as a third part.
The best way to find out if a service is reliable or not is therefore by visiting websites like this one. Websites that reviews signal providers and stake their reputation on the information they provide. Binaryoptionssignals.com and other similar website have too much to loose to provide false information and will therefore only list reliable signal providers.
Asset classes
Different signal providers focus on different assets. Most signal providers monitor and offer signals for less than 10 different assets. They do this to be able to provide good signals. They choose a few assets and monitor these in detail to spot the trade opportunities before others do. When they spot an opportunity they send you a signal. If you only want to make money than it doesn't matter which type of asset they monitor. If you prefer to trade in a certain asset class then you should choose a signal provider that specialize in that class.
Delivery method
How do the provider deliver their signals. Through text message, Skype, email, by posting it on a members board or in some other way. Make sure that you choose a provider that delivers their signal in such a way that you are certain to receive them where ever you are. You need to be able to act on the signals immediately.
Video quality
If you choose a live streaming signal service where you see the traders at work then it is important that you choose a provider that offers a high quality stream where you can see what the traders are doing while they work.
Pricing
Pricing is one of the least important factors to consider when you compare binary options signal providers. If the quality of the signal is good then the signals will make you money and recoup the price quickly. If they are bad then they are going to cost you money no matter how cheap they where. This does not mean that you should ignore a provider just because they are cheap. You should however focus on success rate over price. A high success rate is a lot more important than a lower price.
Customer service
You will hopefully never need to contact customer service. But if you do then it is important that you have chosen a provider that offer a good customer service that is willing to answer any question reasonable amount of time.