Most Signal providers only provide a low number of signals each day. If you want to be an active trader you are going to need a find a way to find more signals to trade on each day. One way to solve this is to analyze the market yourself and find opportunities to trade on. This does unfortunately require you to spend a considerable amount of time each day analyzing the market. You need to be able to analyze the market in real time to be able to find and trade on the opportunities that presents themselves.
Buying extra signals from your provider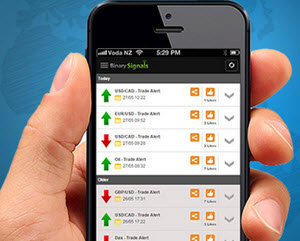 A better option is to buy extra signals from your signal provider or to subscribe to additional services. It is only a small percentage of all signal providers that let you buy extra signals. Most providers send you the best signals they find every day as a part of their regular subscription. If you want more signals then they are either going to need find them outside the assets they normally include in their subscription or they need to send you signals that wasn't good enough to get included in their main service.
Buying extra signals from your signal provider if therefor usually a bad idea. If you signal provider offer different subscription for different assets (a la carte style) then it can be a good idea to buy extra signals from that provider.
Subscribing to signals from several providers
Another way to get more signals is to subscribe to signals from several different providers. It is often a good idea to subscribe to the service provided by signal providers that focus on different asset classes. This way you reduce the risk that you are going to get the same signal from several providers. If you do get the same signal from several providers than that can be a good indication that it is a strong signal that might be worth trading at a higher level. (normal rate * number of signals)
Most signals that you get from different providers will be different from each other even if you subscribe to several services that focus on the same assets. This is partly due to the fact that predicting the markets are part science and part art. Different traders are going to interpret the market movements differently and see different opportunities. No trader is right all of the time.
Tracking you progress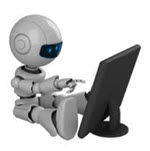 It is very important to always track the results  when you are trading with binary option signals. If you are trading exclusively based on the signals from one provider then this is easy. You account statement will tell you your progress.
If you are using signals from several providers or are buying extra signals from your provider then it is very important that you keep track of everything manually. The easiest way to do this is through the use of a spread sheet where you note each transaction. Use a separate sheet for the trades you do based on the signals from each provider. If you get extra signal from a provider then the extra signals should be tracked on a separate spread sheet. You need to know exactly which services that are making you money and which are not.
It does not matter if you make money over all. You still need to know how each signal provider is doing. If one signal provider is loosing you money then you should stop using it. Something that is going to cut cost and increase profit.
You can never assume that the extra signals you buy will keep the same quality as the signal providers main service. Always keep track and verify your results for yourself. It is very hard to make money if you do not know exactly what result each and every signal service you use provides you with. You need to see which signal services works best for you.
All services can have a bad month or two. One month is therefor not long enough to evaluate a signal service. We recommend that you try a signal for 3-6 months before you decide whether to keep using it or whether to cancel your subscription.